About EdgeConneX Salutes


In Partnership With Salute Mission Critical
EdgeConneX is proud to work alongside many amazing Veterans and Veteran spouses/partners who work with the same integrity, dedication, discipline, precision, and high-quality approach as they did while serving their respective countries. With that in mind, we launched EdgeConneX Salutes in 2022, to honor these fantastic women and men and help tell their stories in a way that also guides other Veterans in their transitions from the military into the data center industry.
We are grateful for the chance to hear from more of our EdgeConneX veterans this year in our For Veterans By Veterans series. EdgeConneX veterans shared their words of wisdom for veterans who are transitioning from the military into the workforce, and potentially into the data center industry.

In addition, EdgeConneX is very honored to continue our collaboration with our long-standing partner, Salute Mission Critical, an organization that has been instrumental in training and placing Veterans into skilled roles and rewarding careers within data centers across the globe. Changing lives every day, Salute has been recognized globally for its collective and impactful efforts across our ever-growing data center industry. To date, EdgeConneX has over 80 Salute Veterans working alongside our teams, and EdgeConneX has been proud to hire many as full-time employees.
Get To Know Some of Our Amazing Veterans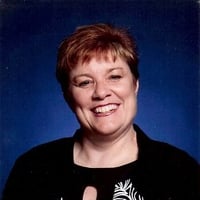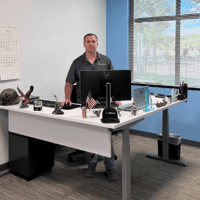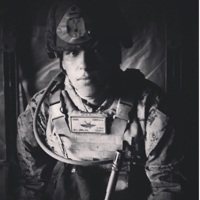 Kellie Dinkelman


Director of Solutions Architecture
Army Veteran
What inspires you the most?
"Something that pushes me is my need to always be good at what I'm doing. I push myself the hardest and have a strong work ethic. I don't want anyone to think I'm not working hard enough. A team environment also inspires and motivates me to continue working hard and doing the best I can. My family also inspires me. I love spending time with my four dogs and my husband."
Jeremy Dillard


Critical Systems Engineer
Army Veteran
Top tips for others making the same type of transition? I wish I had known…
"I worked my way up and so can you. There are many opportunities out there and there are programs that will help you. EdgeConneX in partnership with Salute has helped a lot of veterans. I didn't know much about data centers early in my military career. People don't talk about the career opportunities of working for data centers enough. We need to get the word out more. You can work for Salute Mission Critical and be a technician, there are also many VA and educational benefits – pursue them! And, most of all – always be willing to learn!"
Edison Obregon


Manager of Property Management
Marine Veteran
What are your hobbies/interests?
"I love to travel. When I take a vacation it's whatever my wife likes to do : ) I love to see new cities/countries and one time surprised my wife with a trip to New York where we saw the Lion King on broadway. We had front-row seats and it was amazing! My wife is a huge Disney fan and loves to go to Disney. We go all the time since we also have a 6-month-old son. As you can tell, I love to spend time with my family. I also like to experience new things. I am involved in Brazilian Jiu Jitsu, wedding photography, and playing and composing music. I play the bass, guitar, piano and drums and play for my church. My church is #1 in my life. It's everything!"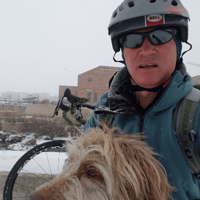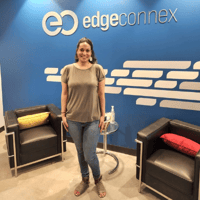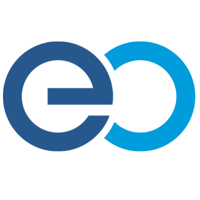 Dave Foss


Sr. VP of Edge Data Center Operations
Marine Veteran
What does EdgeConneX culture of Customers, People, Planet mean to you?
"Since I am customer-facing and support the sales team, I get the opportunity to interact with customers regularly. It is always top of my mind to support our customers – our people – our planet. We are doing a lot of things at EdgeConneX to promote green energy in our data centers. Some of the things we are actively working on include zero-landfill efforts, recycling back into the system, and carbon credits to offset the impact."
Kimberly Scimone


Account Manager
Air Force Veteran
What does EdgeConneX culture of Customers, People, Planet mean to you?
"EdgeConneX cares about the environment, the future and the next generation. It is so inspiring and makes you want to do better. Being a part of a company that is focused on that is truly amazing."
Steven Hill


Sr. Director of Solutions Architecture
Army Veteran
What inspires you the most?
"Family inspires me the most. They help to keep it all together. And in my professional career, making sure my team is set up for success is what inspires me. My duty, my people."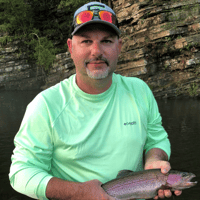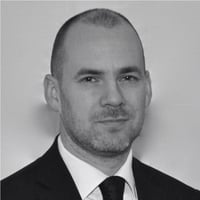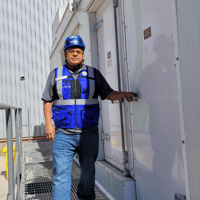 Steve Lorenzo


Director of Solutions Architecture
Air Force Veteran
What inspires you the most?
"Hands down my wife inspires me the most. She is by far the brains in our household and is always wanting to learn and grow. It is inspiring. She is constantly pushing me professionally and to embrace all that I have to offer. I wake up every morning and enjoy what I do. Not everyone can say that."
Martin Gydam


Director Data Center Physical Security
Army Veteran
What does EdgeConneX culture of Customers, People, Planet mean to you?
"Customers are the first thing I think of when it comes to EdgeConneX. EdgeConneX is a very customer-centric company; in all its processes and projects and in everything they do. At EdgeConneX we start with the customer and work our way back from there. The customer is always first in mind. It's a real thing and an honor to be a part of an organization like this."
Marco Escobar


Regional Manager - Service Delivery-LATAM
Marine Veteran
What are your hobbies/interests?
"I love muscle cars and having them rebuilt and then showing them at car shows. I'm also involved with the American Legion and when they have a memorial walk for the World Trade Center, for example, my family and I volunteer to serve food and help out with other projects."
Mason Conner


Regional Manager West Coast
Air Force Veteran
What inspires you the most?
"What inspires me is the fact that EdgeConneX has provided me with great training and the ability to pass on my knowledge to train other employees and watch them grow in their careers. My past experience has shown me that this is not the norm. I appreciate leadership allowing me to be successful in my endeavors at EdgeConneX."


Lee Kirby


Co-Founder of Salute Mission Critical
Army Veteran
What inspired you to start Salute Mission Critical?
"I was retiring in 2012 and wanted to continue to serve. At that time, the unemployment rate for 25-30-year-old veterans was over 25% due to a couple of surges and the 2008-2009 recession. With my background in the industry, I could create the demand to be able to hire veterans and get them retrained and started on a data center career. The market needed our solution, so it worked out."
Don MacNeil


Chief Revenue Officer - EdgeConneX
Navy Veteran
Veterans helping Veterans: Why is this important to you??
"Without reservation, all that I am today is because of my service. Embrace our differences. Just as we have all served in a joint military environment – diversity of U.S. Armed Services and ally militaries around the world – our differences bring strength and success."
Brian Green


EVP Operations, Engineering & Project Management
Navy Veteran
How critical is the talent shortage in the data center industry?
"My first class in my plebe year at the Naval Academy was Naval Leadership (NL101). The first leadership concept that was presented was that people mean more than guns in the rating of a ship. Nowhere is that truer than in the data center industry. The war for talent is a very real one. However, what sets the best data center operators apart is the quality of their teams, and the ability to lead them in the right direction."
Learn more about solving the talent crisis


Brian Green & Edison Obregon



For Veterans By Veterans - Top Tips

What advice do you have for veterans who are transitioning from the military into the workforce?
Brian: "Take Extreme Ownership and accountability – marry those with extreme focus and purpose. If you are constantly thinking about what you want to do and things that interest you – it can be so powerful. That accountability rests 100% on what you can control. Every single interaction that you have is an opportunity. The opportunity is in front of you, and you can take it anywhere. If you do, it's amazing what happens."
Edison: "Get after it, put in the work, show dedication. Everyday make yourself 1% better. It's that simple."
Finding your Next Mission: Tips and Insights For Veterans By Veterans
As technology evolves and the amount of data generated expands, infrastructure companies must invest in developing their talent pool to meet the growing demand for data center experts. That's why EdgeConneX works to address the talent shortage by staffing our global data centers with skilled veterans. These exceptional women and men bring their critical expertise, including precision, discipline, dedication, and a high-quality mindset, to deliver world-class infrastructure solutions and support for our clients globally.
Hear Top Tips from EdgeConneX Veterans


And What It Means To Be a Military Veteran in the Technology Industry